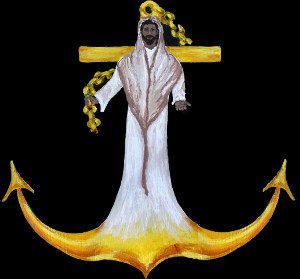 Anchor of the Soul Art
Heart Filled With Christ
Ephesians 3:14-19
For this cause I bow my knees unto the Father of our Lord Jesus Christ of whom the whole family in heaven and earth is named, That he would grant you, according to the riches of his glory, to be strengthened with might by his Spirit in the inner man; That Christ may dwell in your hearts by faith; that ye, being rooted and grounded in love, May be able to comprehend with all saints what is the breadth, and length, and depth, and height; And to know the love of Christ, which passeth knowledge, that ye might be filled with all the fulness of God.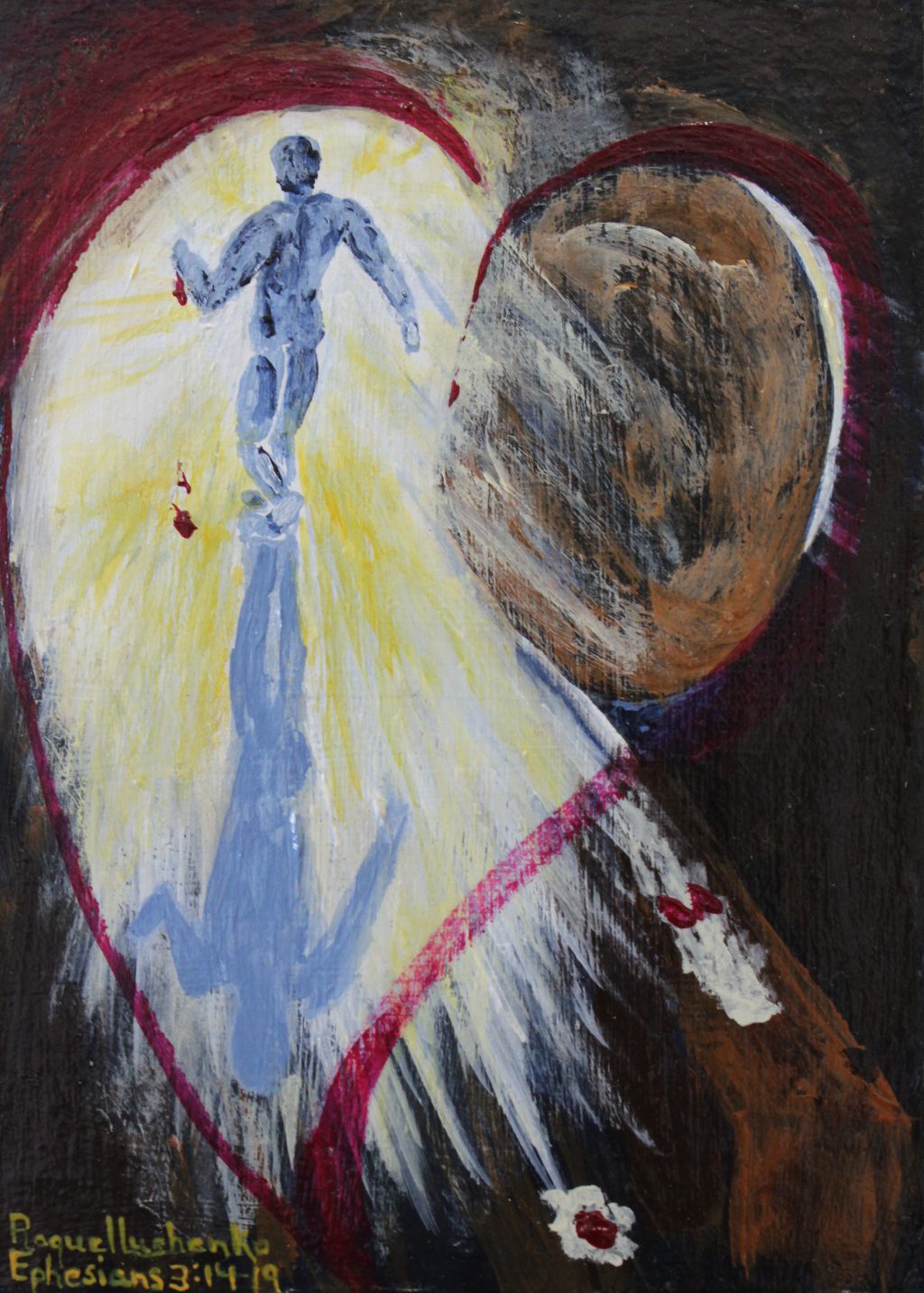 Heart Of Stone Turned To Flesh, And Spirit Given
Ezekial 36:25-26
Then will I sprinkle clean water upon you, and ye shall be clean: from all your filthiness, and from all your idols, will I cleanse you. A new heart also will I give you, and a new spirit will I put within you: and I will take away the stony heart out of your flesh, and I will give you an heart of flesh.
Heart Of Man, Promise Of God
Genesis 8-9
8:21 - The Lord said in his heart : I will not again curse the ground any more for man's sake: for the imagination of man's heart is evil from his youth;
9:9 - I establish my covenant w ith you, and with your seed after you
9:13 - I do set my bow in the cloud, and it shall be for a token of a covenant between me and the earth.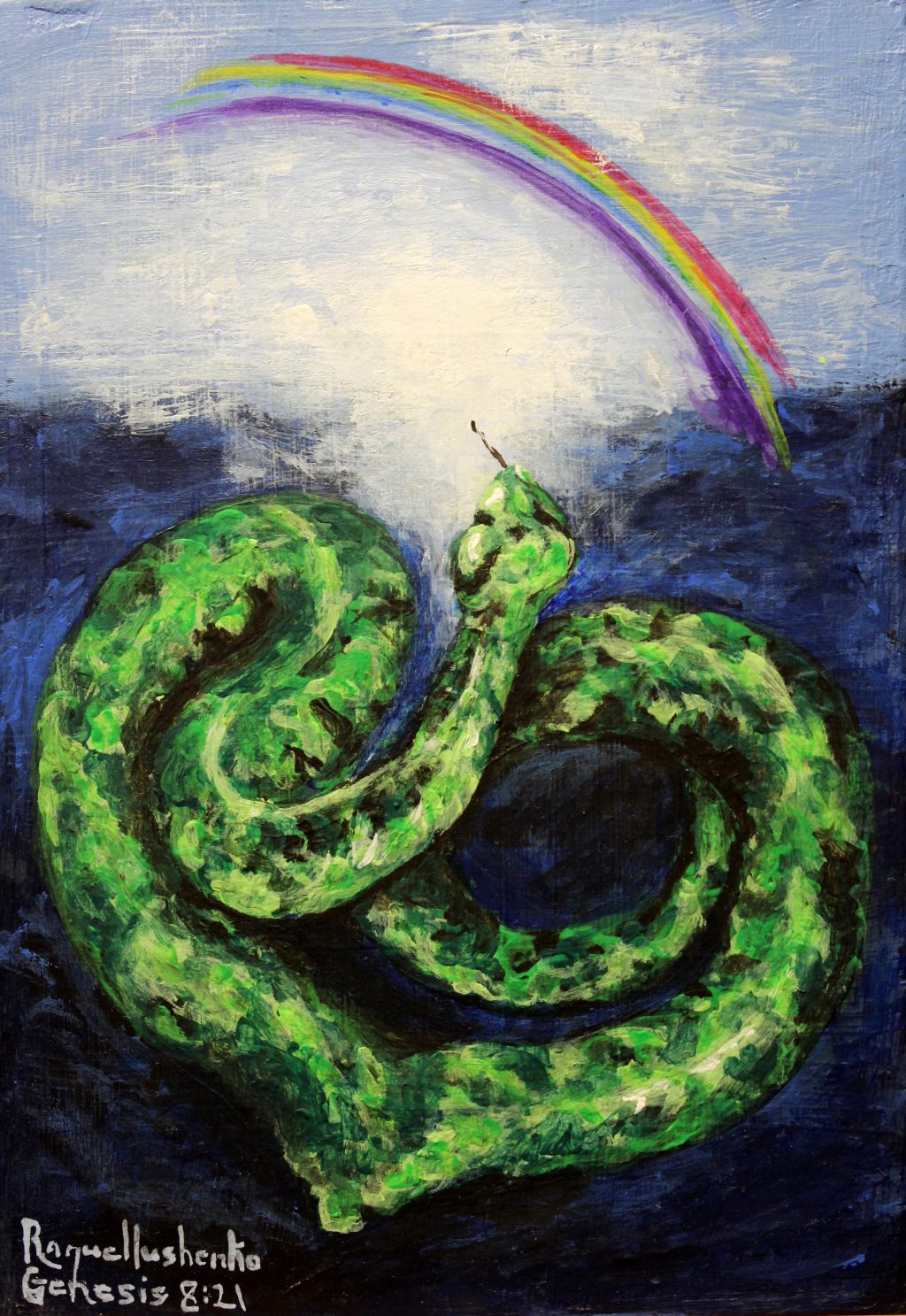 Heart Pierced By The Word Of God
Hebrews 4:12
For the word of God is quick, and powerful, and sharper than any two-edged sword, piercing even to the dividing asunder of soul and spirit, and of the joints and marrow, and is a discerner of the thoughts and intents of the heart.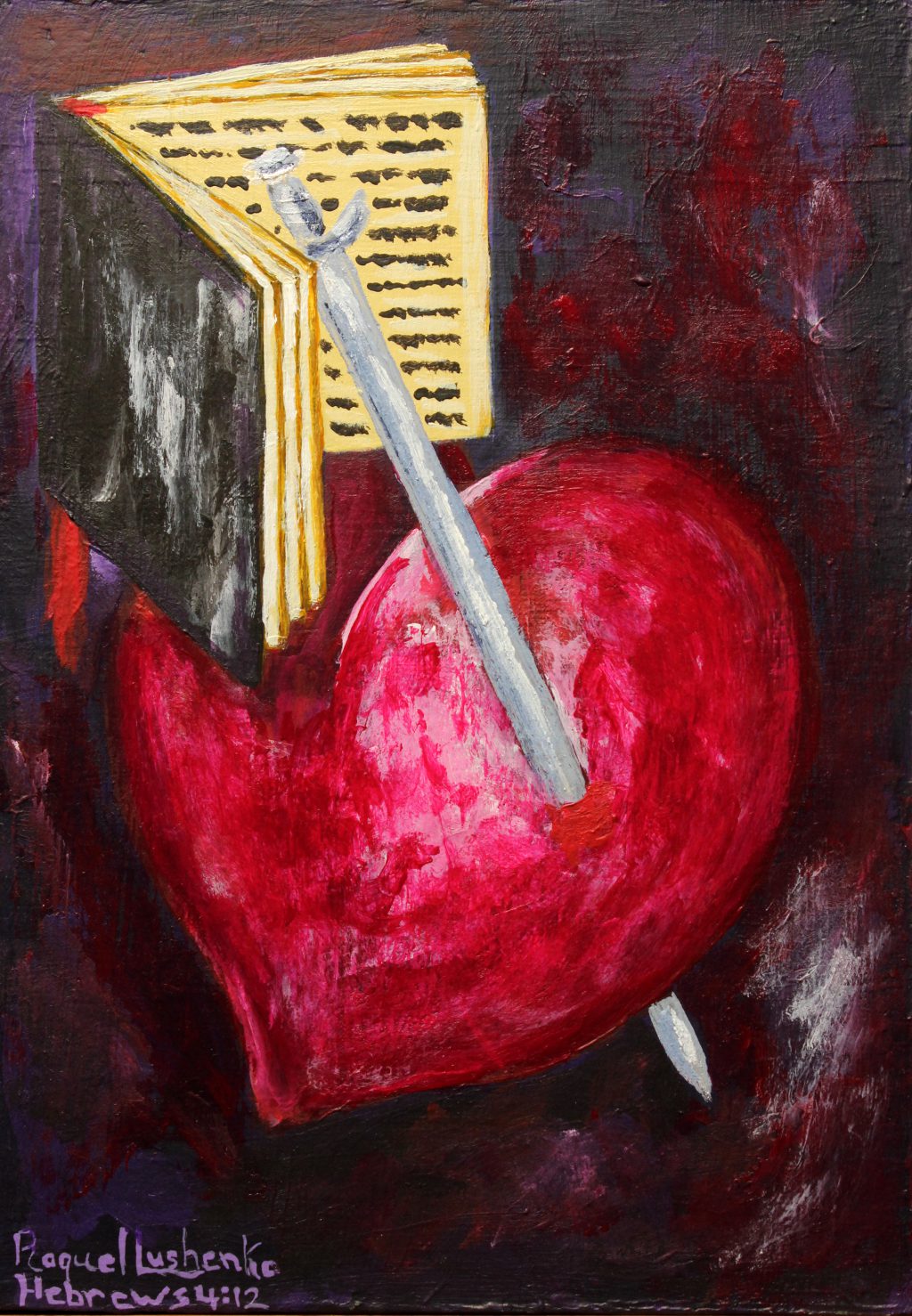 A Sower Went Out To Sow
Mark 4:3-8
A sower went out to sow.  And as he sowed, some seed fell on the path, and the birds came and ate it up. Other seed fell on rocky ground, where it did not have much soil, and it sprang up quickly, since it had no depth of soil. And when the sun rose, it was scorched; and since it had no root, it withered away. Other seed fell among thorns, and the thorns grew up and choked it, and it yielded no grain. Other seed fell into good soil and brought forth grain, growing up and increasing and yielding thirty and sixty and a hundredfold." And he said, "Let anyone with ears to hear listen!"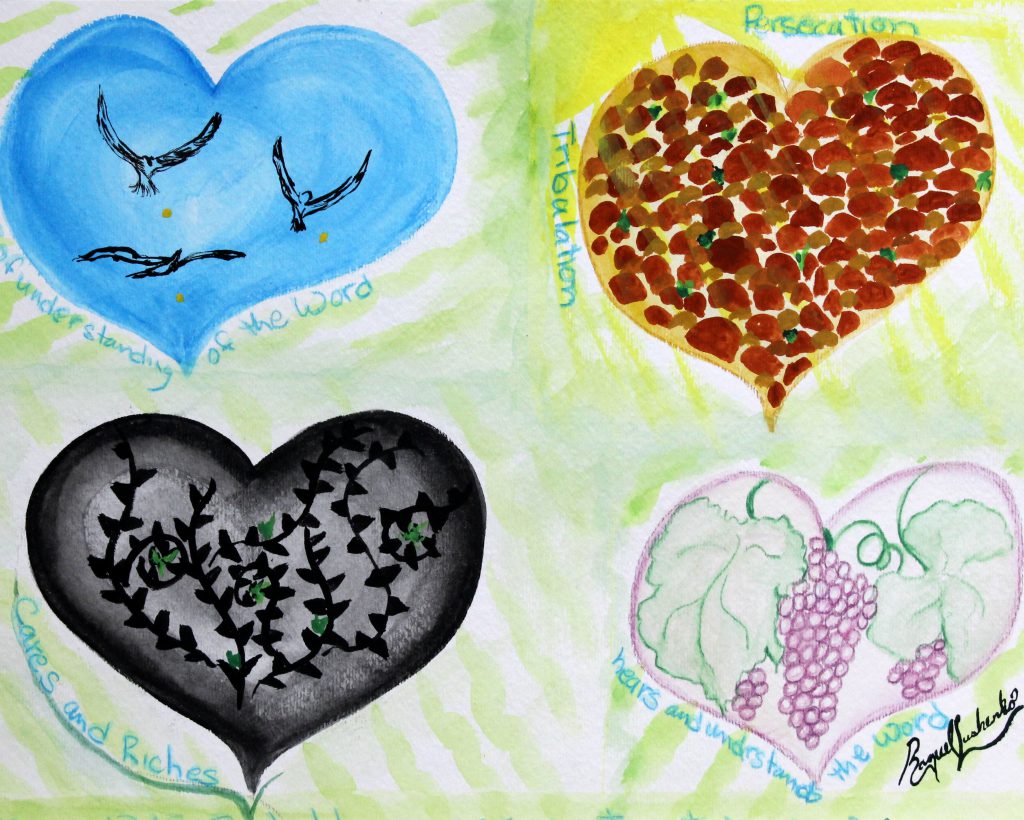 The Human Heart
Mark 07:18-23
Do ye not perceive, that whatsoever thing from without entereth into the man, it cannot defile him; Because it entereth not into his heart, but into the belly, and goeth out into the draught, purging all meats? And he said, That which cometh out of the man, that defileth the man. It is what comes out of a person that defiles. For it is from within, from the human heart, that evil intentions come: fornication, theft, murder, adultery, avarice, wickedness, deceit, licentiousness, envy, slander, pride, folly. All these evil things come from within, and they defile a person.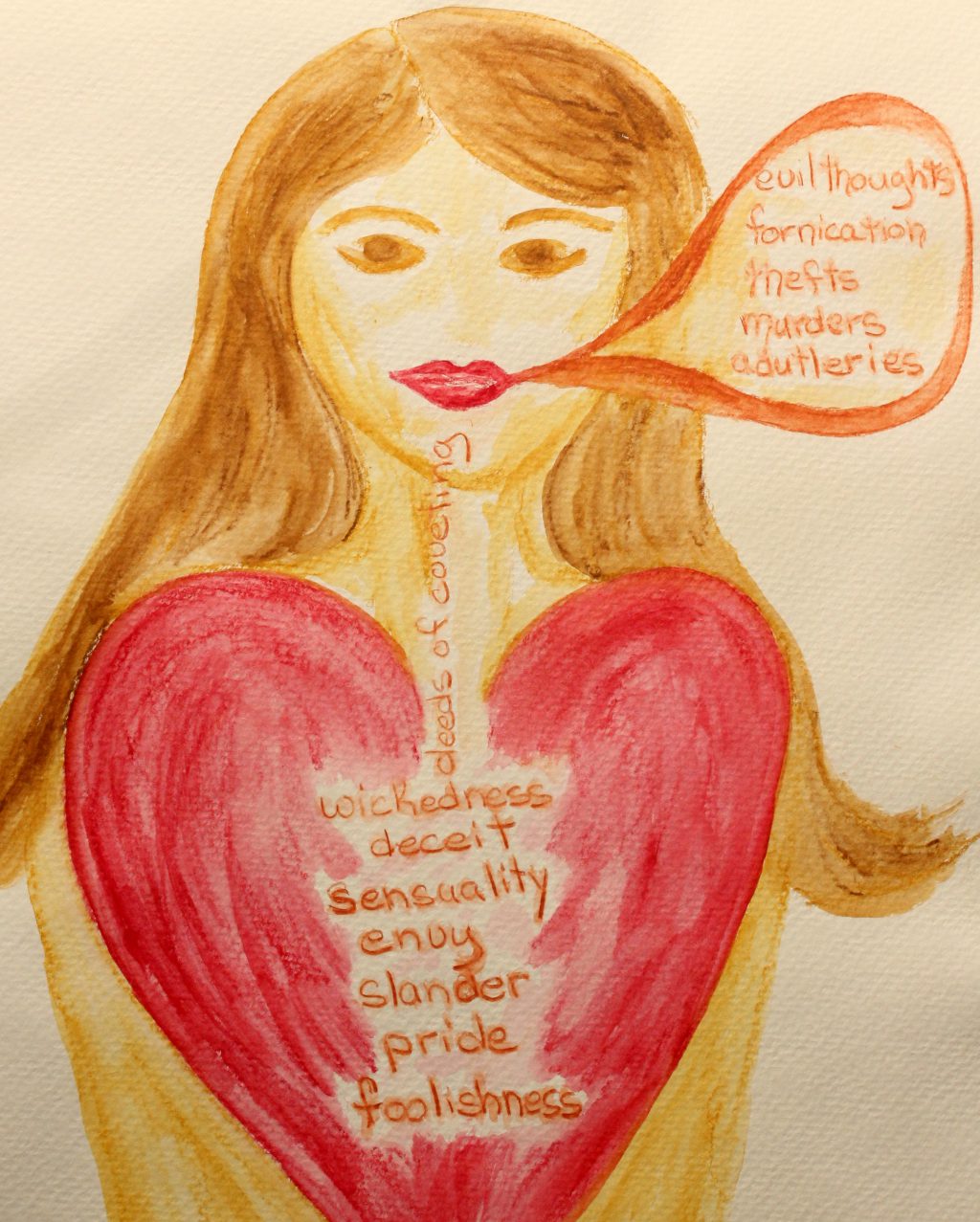 Have Faith In God And Believe In Your Heart
Mark 11:22-23
Have faith in God. Truly I tell you say to this mountain, 'Be taken up and thrown into the sea,' and if you do not doubt in your heart, but believe that what you say will come to pass, it will be done for you.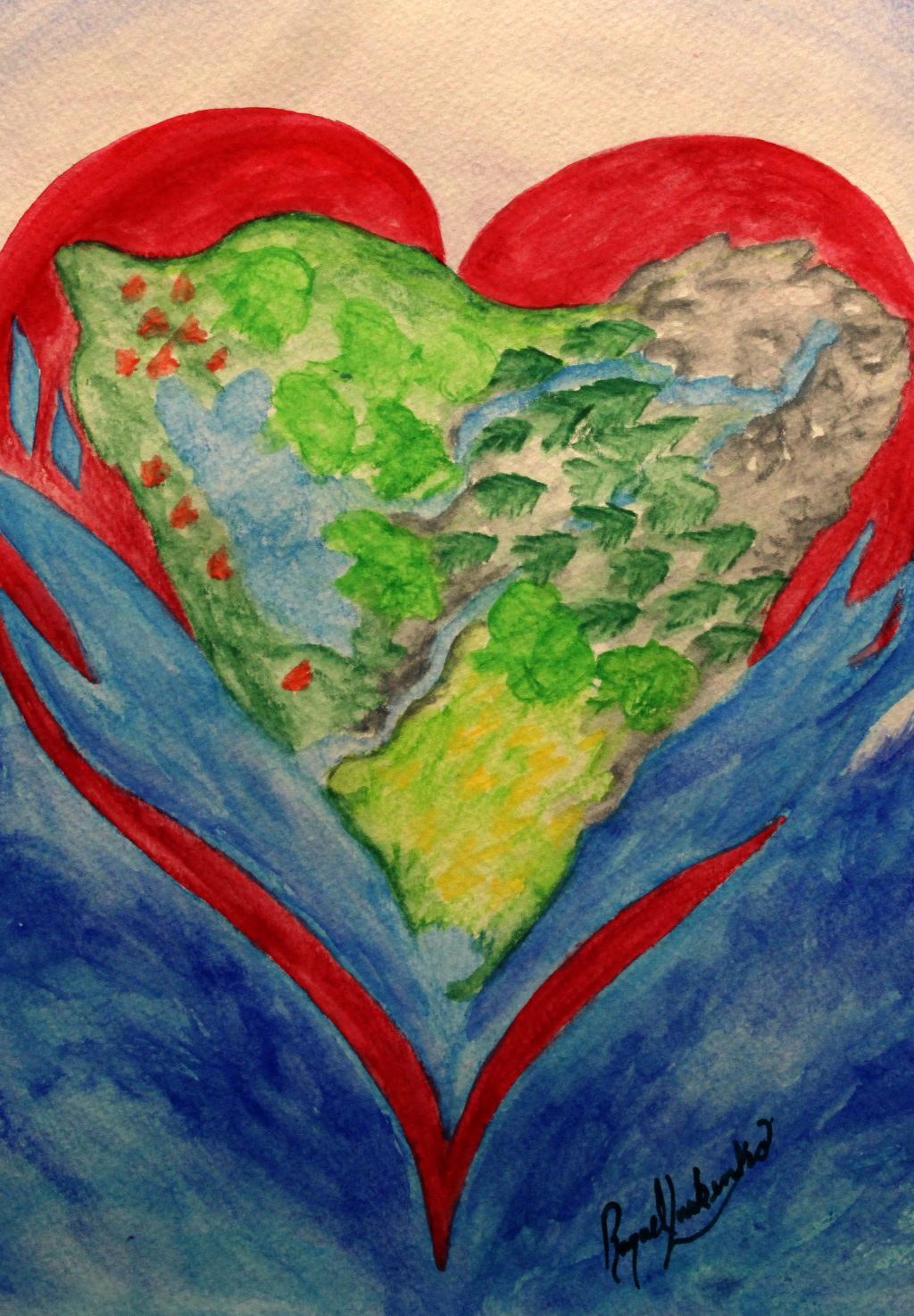 Love The Lord Your God
Mark 12:28-31
Which commandment is the first of all? Jesus answered, "The first is, 'Hear, O Israel: the Lord our God, the Lord is one;  you shall love the Lord your God with all your heart, and with all your soul, and with all your mind, and with all your strength.' The second is this, 'You shall love your neighbor as yourself."